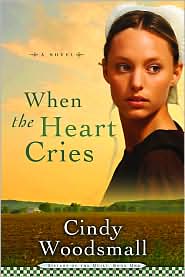 The old addage "Don't judge a book by its cover" certainly applies very literally to this work of fiction. I read this book because it was the selection of the month for a book club I recently became a part of. Honestly, because of the cover and the description on the back I thought this would be a lot of idyllic utopian meanderings filled with Christianease. But an open mind won over the cynicism, and the first few pages did feel like things were going that way but then....
All I will say is, boy was I wrong! This book is gut wrenchingly intense and deep. I am a survivor of the major traumas described in this book and I will say, the author really knows what goes on in the minds, bodies, and souls of victims of these terrible kinds of events. She describes the feelings that are experienced with harrowing accuracy. Because of having suffered these same things myself, this book was very difficult for me to read but it was also very therapeutic, helping me connect with emotions I had walled off. While this is not fun, it is a necessary part of the healing process.
This book is the first in a trilogy and it is a good thing because the story is not wrapped up at the end. I ordered the next two when I was about halfway finished with this one and am awaiting their arrival.
I want to offer my deep gratitude to Cindy for being a voice for those the world would rather not acknowledge. One reviewer on
Librarything
commented with skepticism that the events in this book were unbelievable and unrealistic. How I wish that were true but while they may be extreme I and others know they are not far fetched. I and other extreme abuse survivors stand as witnesses to sadly testify that there are those of us who have been through all of these things and more.
Buy the books new or used here:
When The Heart Cries
(Sisters of the Quilt book 1)
When The Morning Comes
(Sisters of the Quilt book 2)
When The Soul Mends
(Sisters of the Quilt book 3)